Year 5/6
Hello and welcome to Ocean Class!
Please find the topic web for the term by clicking on the image below.
topic web autumn term 2021.pdf
Hello Ocean Class and welcome to back to our new Autumn Term. We have so much to look forward to this term starting with our Tudor Banquet at The Pig!
We also have our fabulous Mill on the Brue trip organised and I know everyone is very excited about all the fun that we will have there!
PE will be on a Wednesday this year and children can continue to arrive wearing their PE kits.
As you can see on the topic web we have lots of exciting lines of enquiry to cover this term and will be particularly developing our skills as historians by looking at the Tudor period.
Don't forget to check Class Dojo for all of the latest news and updates!
---
As well as the work outlined in the topic web above, we have many additional experiences planned such as planning and running a fundraising event for a conservation charity, in order to continue our learning from the Spring term, and of course the leavers play in term 6.
Here are some photographs from Spring Term 2023
Final Biome Projects
Easter Service
Working together to research and plan final project
Making the most of the snow day with snow sculptures!
Autumn Term 2022
A visit to Stonehenge
Making stone age flatbreads at The Pig
Team building at Chelwood
Making Skara Brae
Testing parachutes in science
Summer Term 2022
Our final term was extremely busy and lots of fun. Here are some photographs of our summer term learning.
The Fiver Challenge
Year 5/6 participated in the Fiver Challenge during the month of June. Amazingly, out of our nine teams, three won prizes at a national level. Read and Bead won the Best Logo competition and Just a Note were the runners up for the category of Best Overall Business and were praised for their product and the research which took place. Finally, Bugingham Palace won in the category for Most Sustainable Business and the judges were impressed with how professional their product was. Well done teams!
Read n Bead Bugingham Palace Bug Houses Just a Note
Leavers event at The Pig near Bath - exploring the gardens and making pizzas!
Whole School trip to Dyrham Park
Fire-lighting at Chelwood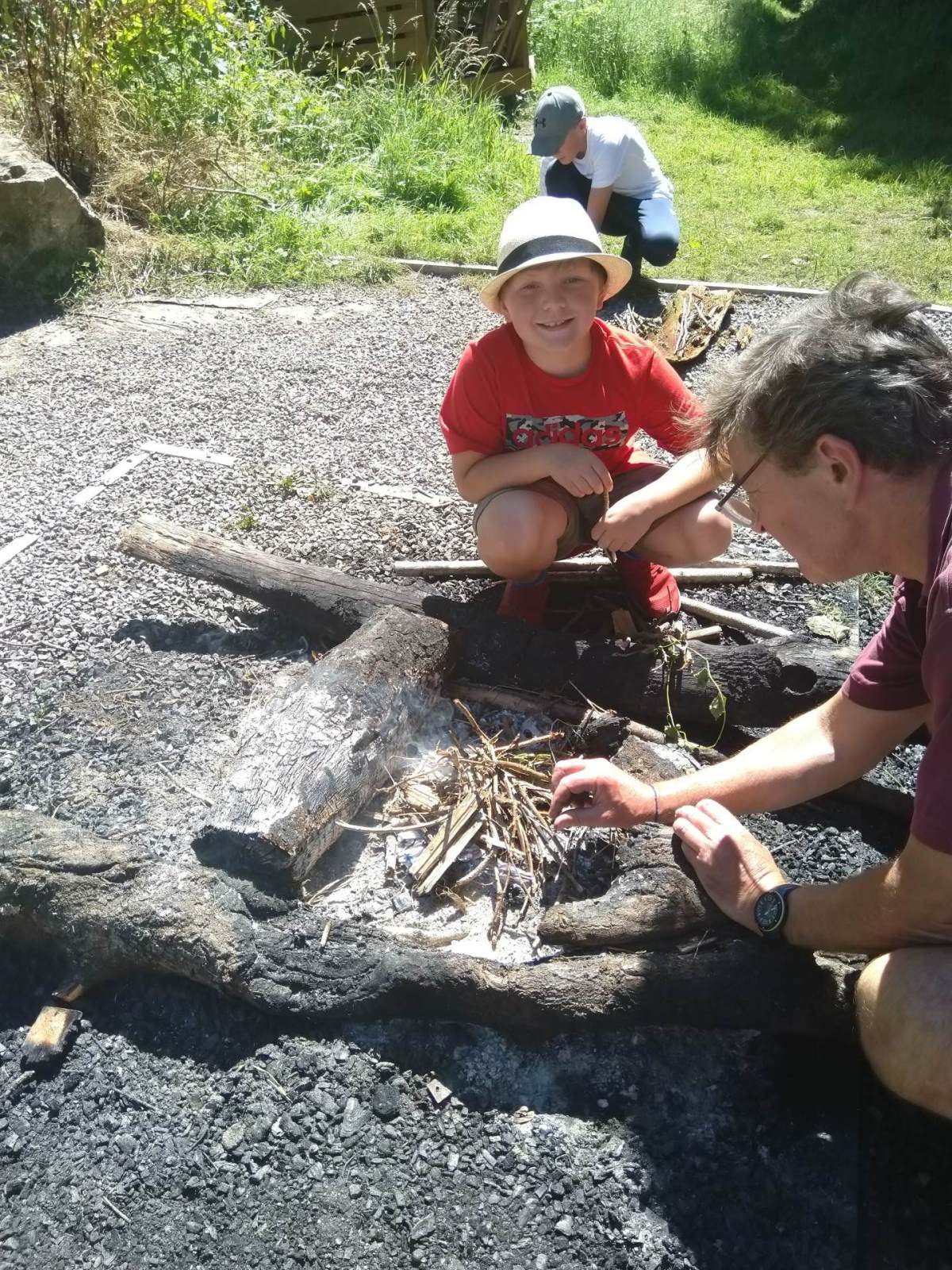 Term 5
In term 5, we visited the Bristol Museum to see the Netsuke exhibition. Look here to find out more: https://www.bristolmuseums.org.uk/bristol-museum-and-art-gallery/whats-on/netsuke-miniature-masterpieces-from-japan/
Learning the new skill of lino cutting.
We are studying the Japanese artist Hokusai and making lino prints based on The Great Wave Off Kanagawa
A Year 6 cycle ride along the cycle path through the two tunnels
We made it all the way to Wellow for a picnic. We cycled 16 miles in total!